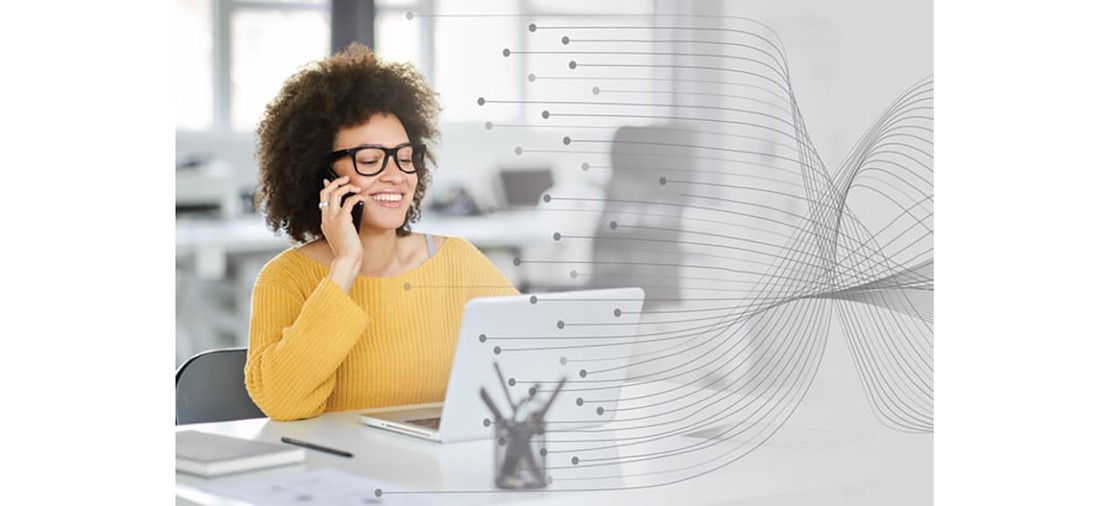 September 23, 2020

|

5 min Read
Freightwaves: Scalable growth starts with the back office
Table Of Contents
---
"3PLs never walk away from big deals. Large shippers will thoroughly make sure the 3PLs they work withs have the operational capabilities to handle the increase in loads. It's crucial for 3PLs to know both the capabilities and limits of their current operations and be able to prove they have the ability to absorb the additional workload required to support them. As IEL has proven, an automated back office is a competitive advantage for 3PLs and brokers." - Josh Asbury
The transportation and logistics landscape of today looks a lot different than it did just a few short years ago. An industry once overflowing with paperwork, manual data-logging and pencil-pushing has come to embrace new technologies to track and move freight as well as streamline manual processes.
A top priority for brokers, carriers and logistics providers alike has become automating back-office processes to simplify invoicing and other freight management tasks. Early adopters have gained a competitive advantage over those still clinging to the old ways of doing business.
Back-office automation is an attainable goal for companies of all sizes thanks to innovative platforms such as HubTran *. Through the utilization of artificial intelligence and machine learning, the cloud-based Software-as-a-Service-based (SaaS) platform has eliminated numerous tedious manual processes for transportation companies, enabling users to instead dedicate more time and resources toward enabling users to instead dedicate more time and resources toward activities that will grow their business such as carrier onboarding.
Every transportation company will experience growing pains at some point; however, the feeling is multiplied when a company's outdated technological infrastructure inhibits it from expanding to meet demand. This was the case for HubTran customer Integrity Express Logistics (IEL) , as it realized it was growing beyond what its systems were capable of handling.
The Cincinnati-based third-party logistics (3PL) service provider contracted with around 35,000 unique carriers in 2019, handling roughly 4,000 loads per week. As it neared the 500-employee mark, IEL was unsure if its cradle-to-grave business model could keep up with the fast-growing pace of the company.
IEL Director of Operations Eric Arling detailed the specifics that led the full-truckload brokerage to consider an automation solution, "Reviewing our back office, we concluded that too many of our manual-touch processes were inefficient and holding us back from scaling effectively to reach our $1 billion annual sales goal. It came down to a business decision: Are our systems scalable for us to continue to grow?"
IEL leaders understood that greater success would be achieved if the workforce operated as service-oriented problem-solvers rather than data crunchers. Arling credited the company for immediately beginning its search for an automation solution — a search that led IEL to HubTran.
"With the current capacity crunch in addition to overall market uncertainty, we see tremendous value in HubTran for the opportunity to repurpose some of our internal roles to strengthen our carrier and customer relationships," Arling said. "Using HubTran for every load, we knew that we'd immediately gain greater efficiency and reap the benefits regarding the elimination of human error as well as improving our ability to bill customers and carriers accurately and without payment gaps."
HubTran's cloud-based platform automatically processes invoices, bills customers, manages documents and factors funds. The platform gains an increased understanding of your system with each unique document it processes using optical character recognition (OCR), machine learning and artificial intelligence (AI).
With HubTran, brokers, 3PLs, forwarders, and factors, can reduce back-office work by up to 80% and process paperwork four times faster than what manual processes can achieve at an error-free rate of over 99%, according to the company.
What also makes HubTran an attractive back-office automation solution is that it's pre-integrated with major transportation management systems (TMS) and factoring applications. Additionally, HubTran also integrates with the customer's proprietary systems. For example, IEL integrated HubTran with its proprietary TMS in August and has already realized the benefits of faster billing, among other efficiencies. Arling said, "Anytime you integrate with a third party, there's a lot of risks involved, but HubTran has been a wonderful partner. The integration was a collaborative effort."
Confidence is key to attracting bigger customers. As HubTran Vice President Joshua Asbury explained, "3PLs never walk away from big deals. Large shippers will thoroughly make sure the 3PLs they work withs have the operational capabilities to handle the increase in loads. It's crucial for 3PLs to know both the capabilities and limits of their current operations and be able to prove they have the ability to absorb the additional workload required to support them. As IEL has proven, an automated back office is a competitive advantage for 3PLs and brokers."
In today's fast-paced freight environment, shippers have very little patience for brokerages with back-office glitches; they expect your processes to be seamless. Arling suggested that it's quite easy for a profitable customer to become unprofitable if you handle volumes inefficiently.
"Shippers expect more from their brokers now than they ever have. They want to see brokers articulate efficiencies that they can provide them as well," Arling said. "With HubTran, our customers can see that we're capable of scaling a greater amount of volume for their business without needing both parties to add headcount; that's a value that we weren't able to provide shippers with before."
Asbury understands that some in the industry consider it a risk to even think about disrupting their back-office practices — especially those workforces that have achieved moderate success by operating the same way for decades. However, he encourages the entire freight and logistics sector to consider the potential for even greater success by embracing the disruption that accompanies freight-tech innovations.
"Our forward-thinking customers like IEL understand the value in automating the back office," Asbury said. "They realize that it can add to their bottom line, strengthen customer relationships, and overall enable them to grow the business."
---
*HubTran was acquired by TriumphPay in June of 2022 and is now part of their TriumphPay Audit solution.
---
Article originally appeared on Freightwaves