Level Up Demand Generation Through Research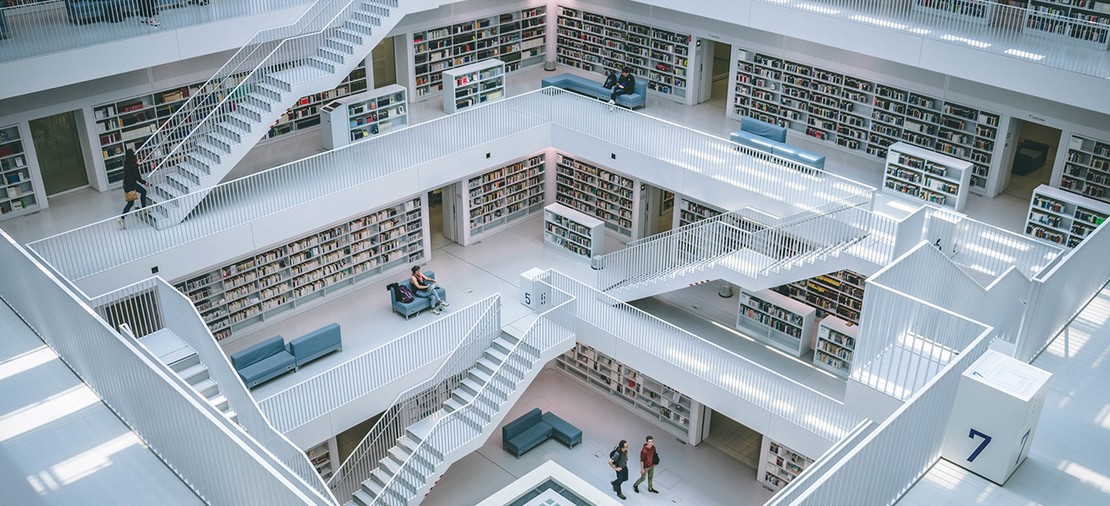 Table Of Contents
Most companies get demand generation wrong. They focus on the quantity of leads their SDRs generate – not the quality of those leads.
Most companies are really terrible at this stuff. Don't be like most companies.
The Old Way of Generating Demand
Generating demand for your products and services is really hard. Most companies think about demand generation as hiring a bunch of SDRs to pound the phones or to spam a list of contacts that they download from Zoominfo. They do this because it's the way things have always been done. SDRs are typically inexpensive hires, and companies can afford to run a pretty inefficient organization as long as enough viable leads are generated to offset the expense.
Sales is a numbers game. If you want more leads, you gotta make more calls and send more emails.
-Most Companies
This is what normally happens when you sponsor an event. The promoter gives you a list of attendees. You take that list and push it through a tool like Zoominfo to get contact information. You, then, sync that list to your CRM and have your SDRs go after them. In this scenario, no one takes the time to ask "Which companies on this list are most likely to buy from us – and which people from those companies are most likely to help us get a deal started?" If your SDRs are tenacious enough, they'll score some meetings – some might even be good – but for the most part, their calls and emails will be ignored because the message isn't relevant or timely for the contacts on the list. The irrelevant people on the list will be annoyed by your company, and everyone collectively shrugs their shoulders because this is just how the game is played, right?
We operated the same way. Our team of SDRs was excellent. While they were consistently hitting their target for "booking meetings", the number of meetings that turned into a qualified opportunity was egregiously low. Even worse, we weren't growing our young sales reps. They knew how to setup cadences, but they weren't developing an understanding of our market, sales motion, messaging, and industry. Our SDRs were, effectively, appointment-setters – not Junior Sales Representatives.
---
Rethinking SDRs and Demand Generation
I got tired of operating this way and blew up the preconceived notion of prospecting. We built a research-first demand generation model that made the most of our SDR team and kept our Sales Directors fed with high quality leads.
I asked the question "What do I really want from our Demand Generation function? The simple answer of "I want them to generate leads" is incomplete. I don't want leads. I want good leads. I don't want them to waste the company's time going after the wrong people.
I want them to find the right people who work for the right companies who need our product and can make purchase decision right now. If they book meetings with these people, then our Sales Directors will be more efficient and be able to sell more effectively.
So, I rebranded SDR (Sales Development Representative) to be BDR (Business Development and Research) and created this Mission for our Demand Generation team:
The Demand Generation team is a group of Sales and Marketing professionals who are experts at:

Understanding the markets in which we operate
Identifying prospective clients who will benefit from utilizing our services
Knowing our products to better align them with relevant prospective customers
Developing comprehensive data on key moments of truth for prospective customers
Introducing relevant prospective clients to Sales Directors
Increasing the velocity of opportunities
Developing foundational Sales, Marketing and Operational skills for our team
---
Gaps We Had to Fill
Armed with this mission, the Demand Generation team and I got to work figuring out what we didn't know. It turns out, we didn't know a lot of things.
The first bullet of the Mission Statement "Understanding the markets in which we operate" and "Identifying prospective clients who will benefit from utilizing our services" were big gaps. The team only had a surface-level understanding of the challenges our prospective clients needed solved.
Quarterly earnings calls are the best way to hear, first-hand the challenges your prospects and clients are facing. I asked the team to focus on the "Risks" section of prospective clients' 10-Ks and identify how we could help them mitigate that risk. We listened to quarterly earnings calls together and debriefed afterwards. We asked our Solutions Architects, Client Success, and Product teams to conduct knowledge-transfer trainings for the BDRs.
We spent two months just learning. We did minimal prospecting so the team could focus on leveling up their knowledge. Any prospecting we did was run through the filter of answering the question of "what is the problem this person is trying to solve, and can we actually help them fix that problem?"
The team now had a solid foundation and better understood our markets and ideal prospective clients. More work had to be done, though, to make this into a scalable operation.
---
The Account Research Model
The Account Research Model (ARM) has three components:
Account Intelligence – Understanding our Targets
Situational Intelligence – Identifying and Rationalizing Moments of Truth
Messaging Alignment – Reaching the Right Prospect with the Right Message
Each component requires a deep-dive post (which I will write) along with many tactical execution articles (which I am writing). However here is an overview of each.
Account Intelligence
Identify "good" target customers.

Who is your ideal client?
What is their company size?
What are key industry-specific indicators that make you think they are worth pursuing?
What is the specific problem you can help them address?
What technologies do they use? Does that make them more or less likely to become a customer?

Identify "good" target buyers.

What is the title and role of your decision makers?
What is their background? Are they technically-oriented or on the business side?
How are they impacted by the company's specific problem identified earlier?
Do they have authority to fix that specific problem?

Create an Account Map for your top 20 target accounts.

Go into LinkedIn Sales Navigator and identify every mutual connection to your target buyers.
Identify any past prospects with whom you have met who currently work at the target company.

Develop and document a use-case and benefit thesis for each target account.

What is the elevator pitch you will say when you get the target buyer on the phone?
What is the compelling value proposition you will email to them that will get them to respond?
Situational Intelligence
Document hiring trends for key technologies.
Determine areas of opportunity based on investor relations, earnings calls, social media, and news.
Messaging Alignment
Get help from Marketing and Product with this.
Answer the questions you developed in the use-case and benefit thesis.

Craft well-written emails and succinct phone scripts.
Practice the phone scripts.
Practice some more.

Build Account-Based Marketing and Sales Cadences for the top 20 targets

All of this research and messaging should be used by Marketing to create company and user-specific ad campaigns.
Develop a 5-touch Sales Cadence that includes 3 emails, 1 phone call, and 1 LinkedIn message.

Deploy over the course of 5 weeks

Do a weekly deployment to adapt messaging and your strategy.

Week 1: 1 target account
Week 2: 2 more target accounts
Week 3: 3 more target accounts
Week 4: 4 more target accounts
Week 5: the remainding accounts

Hold a weekly standup with BDRs, Marketing leadership, and Sales leadership to gather feedback and adapt your approach.
There is a lot of work here, but the good news is that once you do it for 20 accounts, things become easier. The team will be better equipped to identify good target customers and buyers, and you will have likely filled in data gaps along the way as you get smarter about what's really important to the team.
---
The Risks of This Approach
You might be over-staffed.

You have developed your Sales organization to operate inefficiently. Go into this knowing that fewer leads will be generated. On one hand, your Sales Directors will be happy that they're having more productive meetings, but they will also complain that they're not getting enough meetings.

You'll need to prepare for this operationally.

Things like events will look very different using this approach. The old method just required you to upload a list of event registrants into Salesforce or Salesloft so that your SDRs could call and spam them. This method means that they will need to sift through the list and identify the right companies who are attending. They will need to compare those people against your CRM's list of target accounts.
You will need to create tools that minimize this mundane work – but the mundane work will still exist.

Your might spend too much time researching.

Rolling out an Account Research Model is a heavy lift for Sales and Marketing organizations.
Understand that you will need to pause prospecting to roll this out, but don't pause too long or your pipeline will suffer.
Great is the enemy of good. Don't wait until you have everything figured out. Adapt along the way.
---
Conclusion
Your SDRs are an invaluable resource for your company. Don't waste their talent and energy on the same-old inefficient prospecting methods that don't work well. By turning them into expert researchers who deliver amazingly qualified leads to your senior sales team, you will reap the benefits of a faster sales cycle and having reusable and relevant sales materials ready to go for your most valuable target accounts.
I'm happy to speak with you to help think through the pros and cons of doing this (the pros will win), and to scope out the level of effort. Just get in touch and let me know how I can help.
---
Related Posts
There will be many follow-ups to this post since nearly each bullet point requires some details on how to execute. I'll update this post along the way so you can follow along.
---
Header Photo by Gabriel Sollmann on Unsplash