Rationalizing Your
Revenue Technology Stack
There is an endless array of technologies you can use to ensure your commercial teams are operating well. A tool exists to solve each nuanced problem. However, you need to consider how each piece fits with your existing technology investments. Will it integrate with everything? Will multiple teams be able to make use of it, or is it a point solution? This section exists to provide insights as well as pros and cons to some core revenue techologies.
Zoho Campaigns
Zoho Campaigns is an excellent email markeitng campaign management tool. While it can be used as a standalone application, it is most powerful when you use it with Zoho's integrated suite of products. It allows you to synchronize your CRM and create dynamic segments against however you have structured your contacts – meaning you don't need to maintain two products. Additionally, Zoho Campaigns allows you schedule delivery of emails based on when a contact is most likely to read and interact with the content.

If you are looking for a simple email marketing tool to replace, say, Mailchimp, then I highly recommend Zoho Campaigns.
Zoho Marketing Automation
Zoho Marketing Automation is a full Marketing Automation suite that allows you to generate leads through multi-channel marketing campaigns. It allows you to design customer journeys, post to social media, score leads, and perform advanced analysis on the overall effectiveness and ROI of campaigns. All of this comes with Zoho's seamless synchronization with their entire suite of products – CRM, SalesIQ, etc.

If you're using Hubspot or Salesforce Marketing Cloud, you should probably take a look at Zoho Marketing Automation. It is significantly less expensive and provides very similar capabilities.
LeadIQ
LeadIQ makes finding accurate and updated contact information (phone, email, etc.) shockingly simple. Because it integrates with LinkedIn Sales Navigator, you can quickly and easily add and nurture contact data while you're prospecting in the tool or building lists.

If you're using Zoominfo or a similar tool, it's worthwhile to look at LeadIQ. I do wish that it had a native integration with Zoho CRM (which is a drawback for Zoho – not LeadIQ), but its Salesforce and Gong integrations are top-notch.

LinkedIn Sales Navigator
Other than a CRM and website, most tools are nice-to-haves as opposed to must-haves. Do they make you more efficient? Sure, but are they worth the cost? Sometimes.

LinkedIn Sales Navigator isn't cheap, and a couple of years ago, I didn't think its cost was justified. However, they have made several improvements over the last few years that have made it a must-have prospecting tool. It allows you to build lists based on user-provided data – which means it's accurate. You can identify introduction paths to key accounts, see who follows your page, find previous customers who have changed companies, and understand which accounts and people have intent to possibly purchase your product.

If your sales team isn't using LinkedIn Sales Navigator daily, then you need to help them build their prospecting muscle.

Salesforce Sales Cloud
Everyone knows Salesforce. It's big, it's bulky, it's expensive, and it gets the job done.

The best thing about Salesforce are the limitless customization capabilities and the number of applications that integrate with it.

Do I recommend Salesforce? Maybe. If you have a big budget and a team dedicated to keeping it running, then it makes sense to use it. However, don't make the decision lightly since the operational cost of running it is quite high, and you will sometimes be frustrated by their cumbersome UI and overall bloat.

Zoho CRM
Zoho is a dark horse – and a very good dark horse. They are immensely cost-effective, and they provide a relatively seamless integrated ecosystem of their mostly excellent applications.

I hadn't used Zoho before my time at HubTran, but as I became familiar with them, I became more and more impressed. Are they a Salesforce killer? No. Are they the right CRM solution for most businesses? Probably. Will you long for better and more external integrations? Absolutely.

Gong
I am a Gong fan-boy. Plain and simple. Their Sales and Customer Success teams are top-notch, and the software is innovating in very interesting ways. They use AI to help glean next steps and forecast deal risks. And they have an immaculate integration with Salesforce which enables you to do interesting things with reports, tasks, reminders, etc.

I know other applications exist, and I have looked at many. None impress me as much as Gong, and I wouldn't use anything else (for now).

Liferay
I worked at Liferay for 10 years and saw its dramatic evolution from integration portal to a full-featured digital experience platform that served dynamic content from disparate systems. The best part about Liferay is that the code is open source, and the application is infinitely customizable to suite whatever a business needs.

Hugo
I learned a valuable lesson when I was at Hubtran. I redesigned our website and chose to build it with Wordpress because, well, that's just what you did. When we deployed, the site was frustratingly slow. Hubtran was a lightning fast tool, and having a slow-loading website was a bad look. I went down the rabbit hole of trying to improve performance through caching, content-delivery networks, CSS optimization, and on and on and on.

Our CTO asked why I wasn't using a static site generator. We didn't have a need for all of the fancy CMS stuff that the Wordpresses, Liferays, and Acquias of the world provided – we just needed a quick way to deploy updates and new content.

So, I looked at Hugo and never turned back. Hugo sites are fast because they're simple HTML (no fancy engines or databases required). Hugo generates static websites using customized layouts that are populated via Markdown. The learning curve for Hugo is a bit steep for non-technical folk, but once you have the backend setup, content writers can simply create text files, commit them to GitHub, and automatically deploy to production – no tech help required.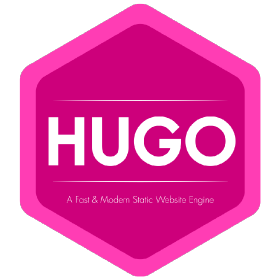 UberSuggest
I'm sure people have a good reason to pay for heavyweight SEO optimization platforms like SEMRush and Moz, but I haven't found a way to justify the cost when UberSuggest provides many of the same capabilities at a fraction of the cost.

UbserSuggest allows me to identify potential SEO issues with my sites, perform an analysis on keywords competitors are using, analyze backlinks, and helps me develop a keyword strategy that improves rankings. Maybe a dedicated SEO shop needs more and the other applications are worth it, but for everything I've done, UberSuggest checks all the boxes.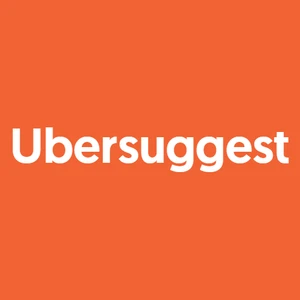 ---
Articles Related To Revenue Technology Stack